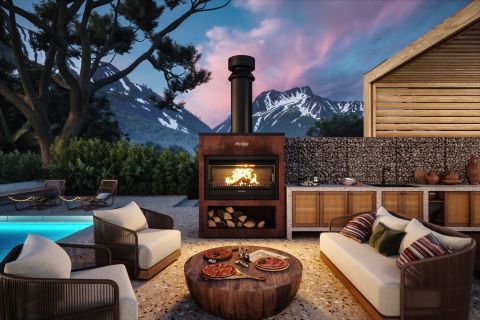 Summer ready with the Matakana
Create an entertainers dream or cosy space with our outdoor wood fires
Masport Heating How to Videos about Woodfire
We have created easy to follow videos highlighting the important things to know about woodfires. From Choosing the right one for your space, to lighting the perfect fire and cleaning the glass door on your fireplace.
Masport Heating Experiences
What do people love about their Masport wood fire?
NZ's best wood fires – for family and planet
For more than 45 years, our fire-makers have been crafting Masport fireplaces in Aotearoa.
From day one, we've been driven by a shared commitment to creating the very best wood fires – for your family and our planet.
Today, Masport's clean-burning wood fires are leading the way, while meeting New Zealand's strictest air quality standards. And we're not stopping there.
Our drive to develop the next generation of ultra-low emission wood burners (ULEBs) comes from our commitment to enhancing the time you spend with your family today – while also protecting our planet for tomorrow.
Lasting warmth
No matter how large your home is, or where you live, there is a Masport wood fire to keep your family cosy through the coldest Kiwi winter.
Time together
We believe the natural warmth of a Masport wood fire has the power to bring families together. In today's busy world, we think that's more important than ever before.
Enduring quality
Our wood fires are designed for longevity. When you choose one of our fireplaces, you can do so with the confidence that it will last – and that, if you require support at any time, we'll be there to help.
Innovation
We constantly strive for better, aiming to create next generation technology that's designed to protect the next generation of New Zealanders.