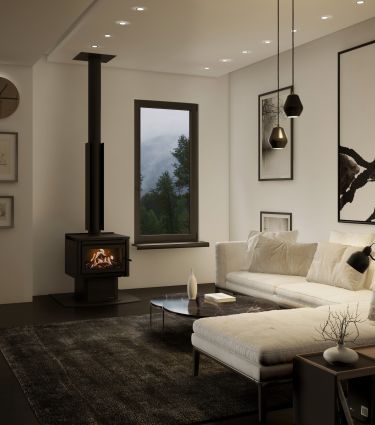 Ultra-Low Emission Wood Fires
Our cleanest burning wood fires. Masport ULEBs are designed using next generation technology, to protect the next generation of New Zealanders.
Our Next Generation Technology
Not all fires are created equal and, when it comes to their impact on the environment, the difference can be significant. The emissions from Masport's latest range of clean-burning wood fires are lower than ever. Our Ultra-Low Emission Burners (ULEBs) are among the cleanest solid fuel burners available and meet all of New Zealand's strictest environmental standards. They are also designed to deliver powerful and lasting warmth, with some models even able to heat your home overnight.