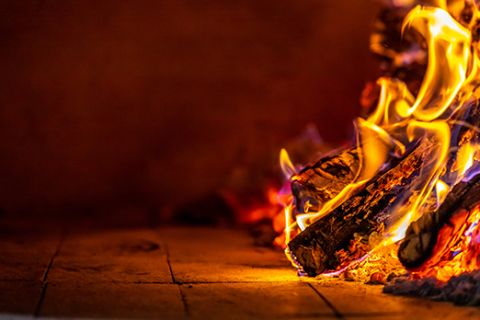 What's a water booster?
2 min read
Wondering what a wood fire water booster is - and whether you need one? Check out this handy resource for a full explanation.
If you've been browsing our range of wood fires, you may have noticed that some of them have the option to add a 'water booster'. And you may be wondering what exactly this feature does – and whether it's something you need!
Simply put, a water booster (sometimes called a 'wet back') is an accessory for your wood fire that enables it to heat water for your home. If you live in an area where your electricity supply is unreliable (for example, in some of New Zealand's remote or rural settings), a water booster will feel like a godsend when it's a cold winter's day and the power is off again.
Water boosters work by circulating water around your firebox while the fire is burning and then feeding it into your hot water cylinder. As well as providing a great way to ensure you can have a warm shower and a hot cuppa even when you've lost power, water boosters also save on cost by enabling you to heat water without using electricity.
The ability to add a water booster depends on which wood fire model you choose. There are water booster compatible models within both our inbuilt and freestanding wood fire ranges.
Masport wood fire models that can have a water booster attached are:
Mackenzie R10000 Rural – Freestanding Fireplace
Mackenzie R10000 – Freestanding Fireplace
Osburn 1600 – Freestanding Fireplace
Bannockburn I2000 – Inbuilt Fireplace
I3000 - Inbuilt Zero Clearance Fireplace
R3000 Rural – Freestanding Fireplace
R5000 Rural – Freestanding Fireplace
R5000 – Freestanding Fireplace
Hestia 2 – Freestanding Fireplace (for rural application only)
Thinking about installing a wood fire in your home? Masport offers New Zealand's largest range of quality, Kiwi-made wood fireplaces. See our full range here.