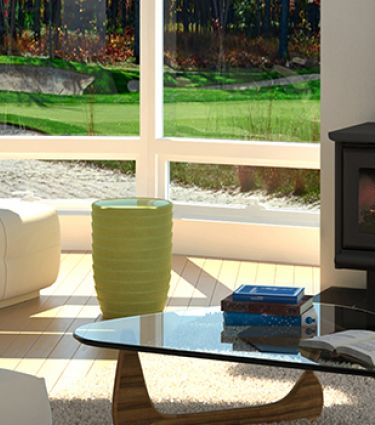 Register your Product
At Masport Heating, our goal is to provide products that are free from defects in material or workmanship under normal domestic use and service. All our products are covered under a period of warranty, for details please refer to your user manual or read below.

To take advantage of any warranty issues it is important to register your products. Registration is quick and easy. Complete the form and enjoy the added benefits and peace of mind.

Masport Heating Warranty Information
Warranty is provided in Australia by Glen Dimplex Australia Pty Ltd and in New Zealand by Glen Dimplex New Zealand Ltd (together referred as "Glen Dimplex").
This warranty is provided to the first domestic purchaser of a Masport wood or multi-fuel fire (radiant or convection). It applies from the date of purchase from or through an authorized Masport Fire Distributor in relation to each product or component for the period. Refer to the Product User Manual for specific coverage details. 
During the warranty period, Glen Dimplex will repair or replace (at its option) any Masport Wood Fire which is found to be defective in materials or workmanship. Repairs will be carried out by an approved Masport Heating Service Agent.
What is covered under this warranty?
Repair or replacement of parts
Labour costs relating to the Wood or Multi-Fuel Fire
Reasonable transport or travel costs.
Consumers may have additional rights under the Australian Trade Practices Act 1974 including the Australian Consumer Law or the Consumer Guarantees Act 1993 New Zealand.
This warranty does not apply and will be void where:
The Wood or Multi-Fuel Fire is not installed in accordance with AS/NZS 2918/:2001 or any building code or consent;
The Wood or Multi-Fuel Fire is not installed by a qualified specialist installer;
Any electrical work has not been carried out by a Registered Electrician;
The Wood or Multi-Fuel Fire has been moved and reinstalled, or has been modified in a manner that is not consistent with the Installation Guide or the Owner's Manual;
The Wood or Multi-Fuel Fire has not been installed or operated according to the Installation Guide and the Owner's Manual;
The Wood or Multi-Fuel Fire is acquired for business use in any way.
What is not covered?
Labour costs relating exclusively to components not manufactured by Glen Dimplex.
Wear and tear including through normal us on Multi-Fuel fire grates and cast iron fire box liners.
Damage caused by incorrect use or the burning of treated or painted wood, driftwood or other fuels which are not recommended.
Travel costs for a distance greater than 50 km from the nearest approved Masport Heating Service Agent.
Defects, malfunctions or failures caused by incorrect installation, poor installation, normal wear and tear, misuse, neglect, accidental damage or failure to follow operating instructions in the Owner's Manual (including fuel selection, product operation and maintenance instructions), repairs or modifications by persons not authorised by Glen Dimplex, use of parts not supplied by Glen Dimplex, or damage or other events which have occurred since the product left the control of Glen Dimplex.
Removal or transportation of such product or part (and any repaired or replacement product or part) to and from the authorized dealer's or service agents place of business.
Direct, indirect or consequential losses or special damages of any kind (including costs of collection and delivery) other than repair or replacement of products or components under this warranty, where any goods are acquired or used for the purposes of a business;
How to obtain warranty service?
Warranty Claims must be made at place of purchase.
Reasonable proof of purchase date is required to make a warranty claim. You should keep your purchase receipt.
Warranty repair will be completed according to normal work practices of the service agent.
Make the faulty part(s) available to Glen Dimplex for inspection so that the validity of the claim can be established by them.